Effortless
Nutrition Label Maker for Regulatory Compliance
Create FDA and CFIA-approved nutrition labels in minutes with our certified nutrition facts label maker and database.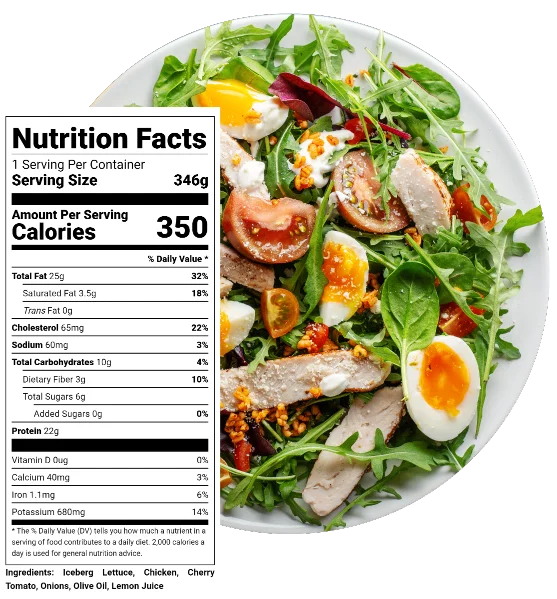 Join 10,000+ Happy Customers and Save 500$*
*Save an average of 500$/recipe on food lab analysis
Trusted by









How it works:
Effortless Nutrition Analysis
Generate Compliant
Nutrition Labels in Seconds
Navigate the complexities of nutrition labeling with our user-friendly tool. Designed with simplicity in mind, our nutrition label maker ensures you can create, edit, and finalize your labels with ease, saving you time and ensuring accuracy.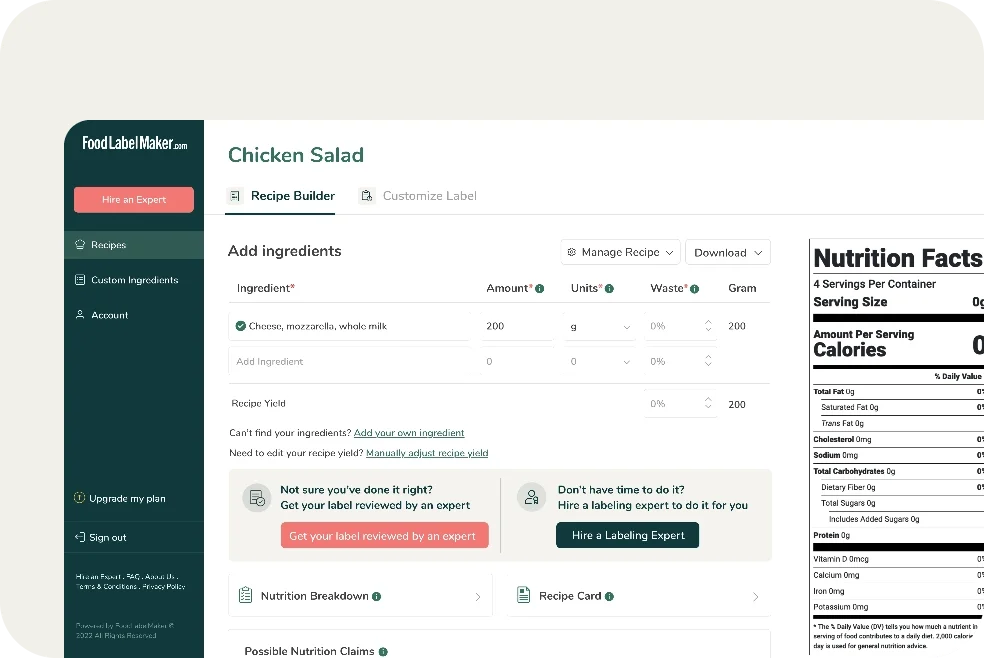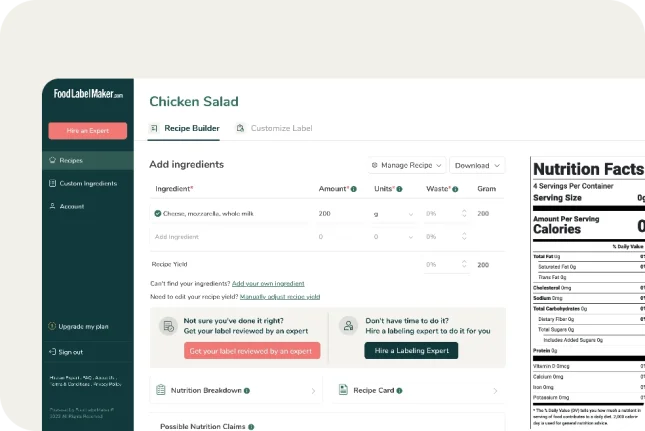 Clients in Different Geographies?
No Problem
Expanding your brand across borders? Our platform is tailored to meet the stringent requirements of FDA and CFIA regulations, as well as other regulations in the UK, Australia, the EU and Middle East. We understand the challenges businesses face when entering new markets, especially with varying regulatory landscapes. With our ingredient label maker, you can confidently pursue new opportunities, knowing your labels are compliant no matter the geography.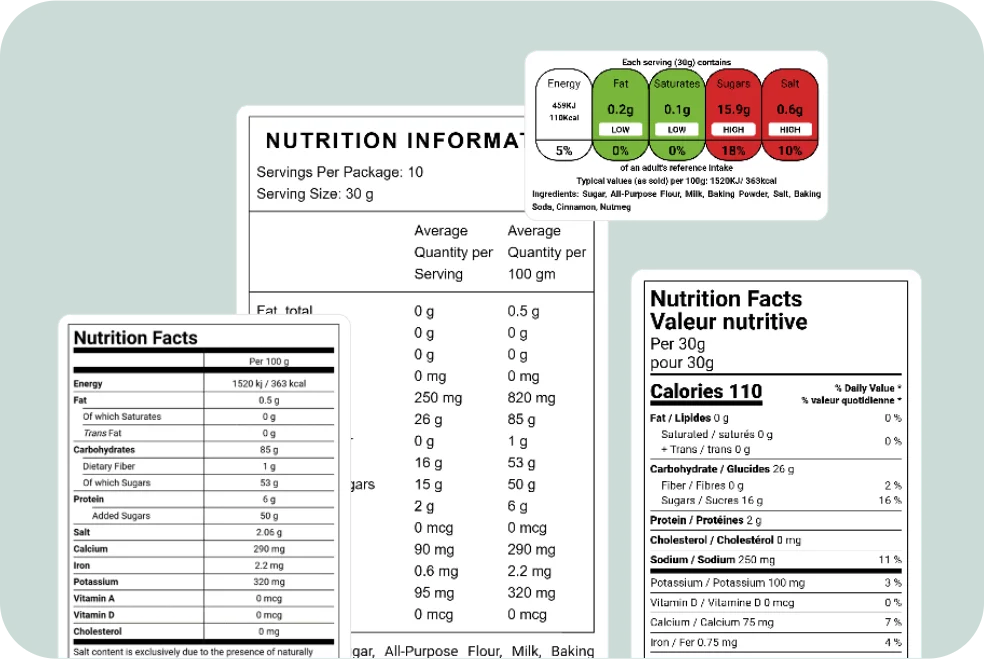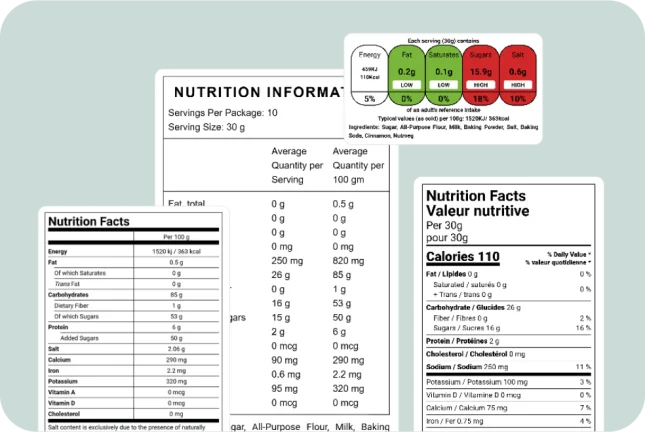 Nutrition Fact Compliance. Every Time
Stay ahead of the curve with a platform that's always updated. As regulations evolve, so does our software. Our extensive database is not only accurate but also verified by nutritionists, ensuring that every label you generate meets the highest standards of compliance.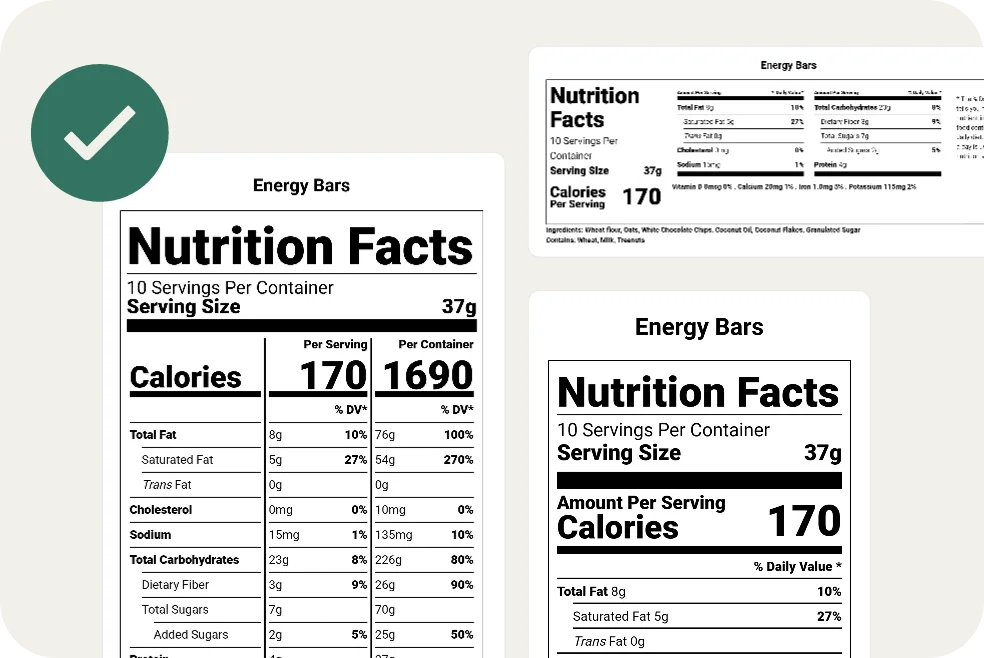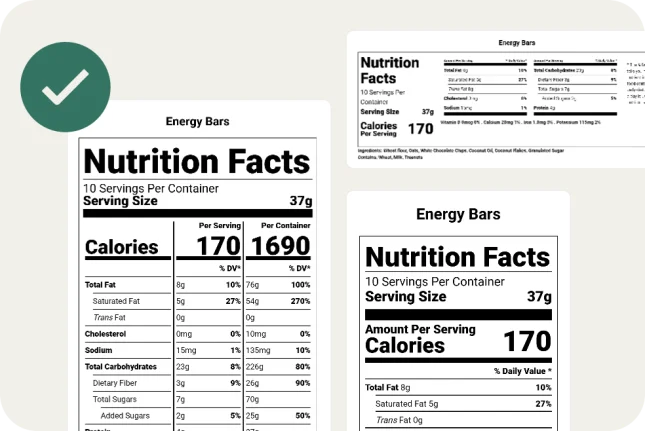 Customized Labels for Consumer Relevancy
Every consumer is unique, and so should your labels. With our Customize label option, you can toggle nutrients on or off, ensuring the information is relevant to your target audience. Whether it's highlighting specific nutrients or omitting others, our nutrition facts maker gives you the flexibility to tailor your labels to your brand and your consumers. You also have the option to customize your label based on the different regulatory-approved label formats. Some of our FDA compliant labels include the standard format, tabular, linear, and dual label format.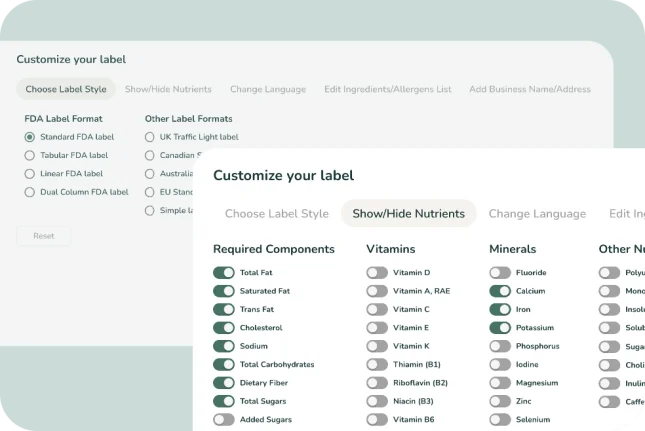 Automatic Allergen Alerts and Nutrition Claim Suggestions
Safety first. Our platform automatically detects and alerts you of potential allergens in your recipes. Plus, with our food claim suggestions, you can confidently market your products, showcasing their benefits while ensuring regulatory compliance.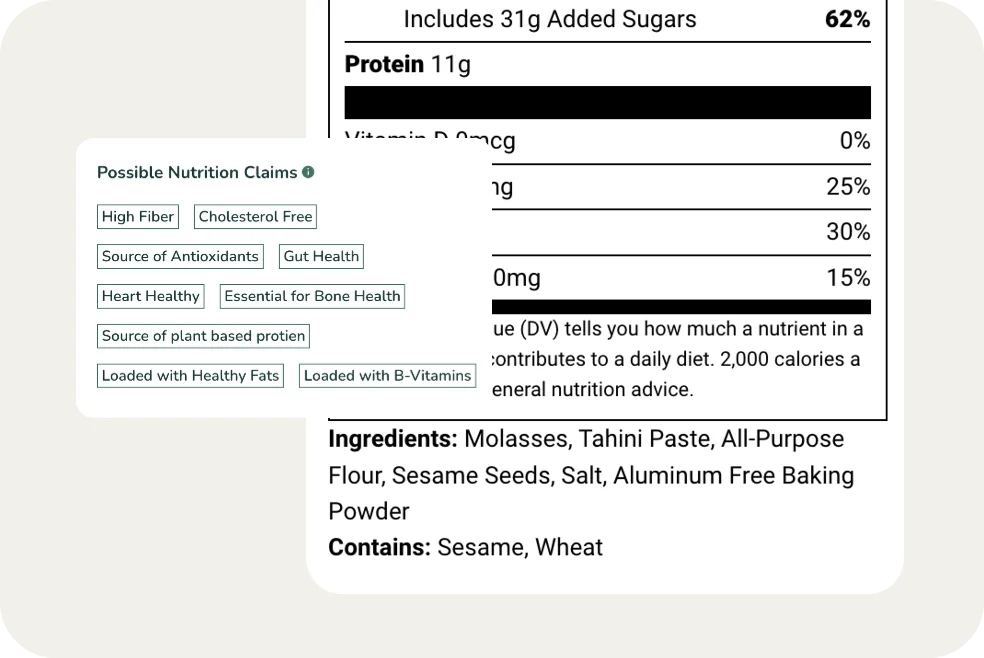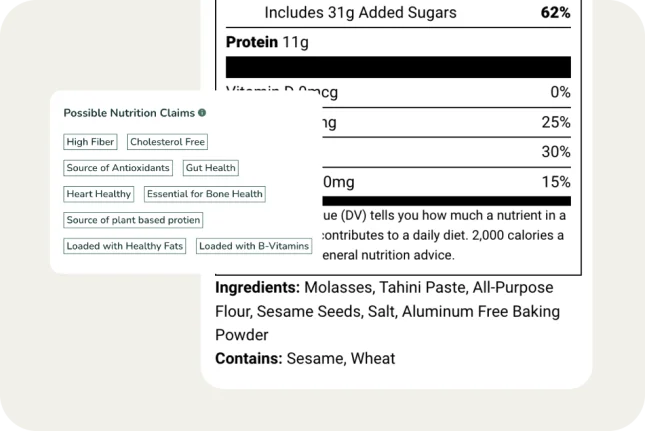 Need Expert Nutrition Advice?
Navigating the complexities of food labeling? At Food Label Maker, we don't just offer tools; we offer expertise. Our team of certified nutritionists is on hand to guide you through every step, ensuring your labels not only comply with regulations but also resonate with consumers.