Nutrition Fact Software for FDA-Compliant Labels
Experience the seamless combination of FDA compliance and user-friendly design with Food Label Maker. Our simple and intuitive interface allows you to navigate through our platform with ease and customize labels to suit your unique product requirements. 
Join the ranks of satisfied users who have transformed their label creation process with Food Label Maker. 
How specifically Food Label Maker is FDA compliant
At Food Label Maker, we understand the importance of FDA compliance when it comes to food labels. Our platform, specifically designed by certified nutritionists, ensures that your customized labels follow regulatory local requirements. We provide USDA-approved databases for more than 10,000 ingredients, accurate nutrition label calculations and regulatory-compliant ingredient list formatting.
Say goodbye to the stress of compliance. Trust Food Label Maker for FDA-compliant nutrition fact software that instills confidence in your customers while saving you time and effort.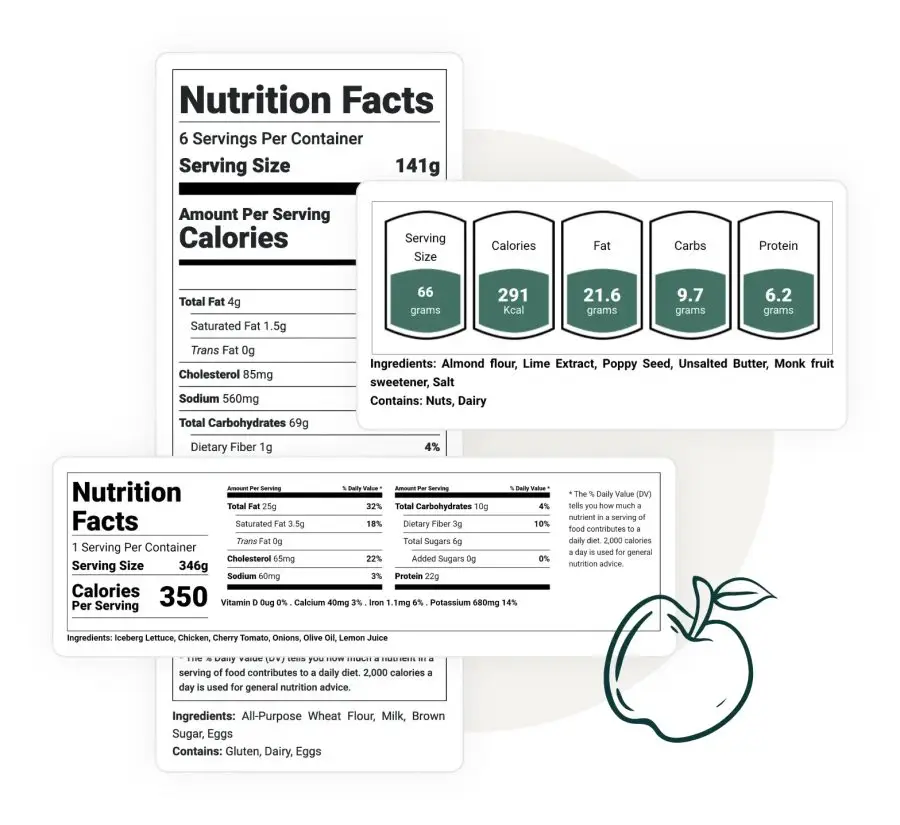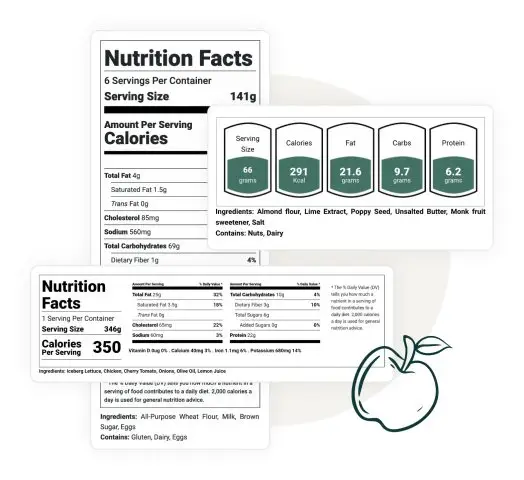 What you can do with FLM Software
Create Nutritional Labels Simply and Easily

Professional Recipe Software Management

Tailor Your Label For Market Requirements

Automatically Identify Allergens

Customize Label Formats

Suggest Nutrition and Marketing Claims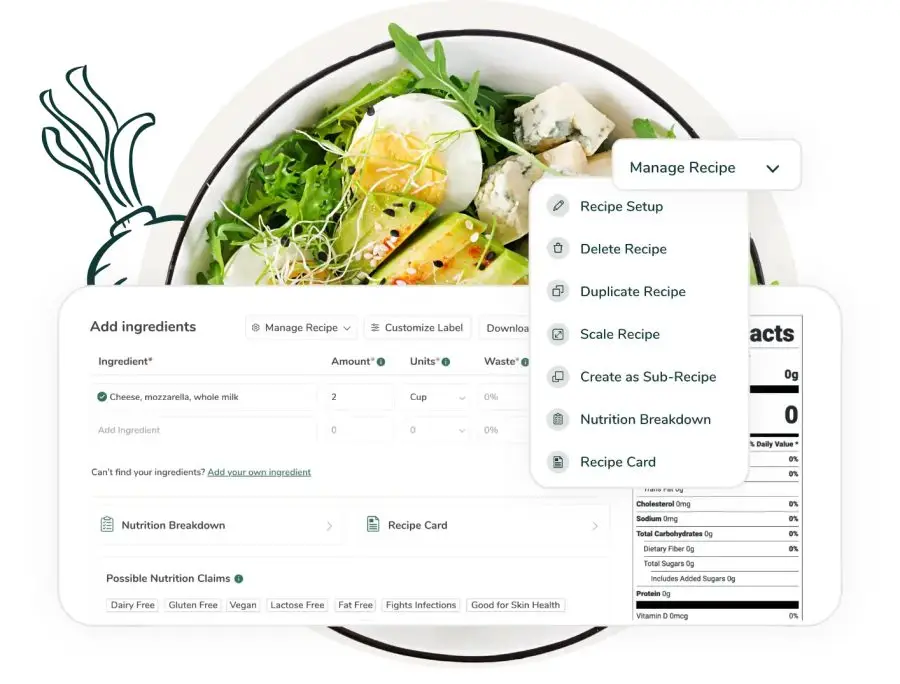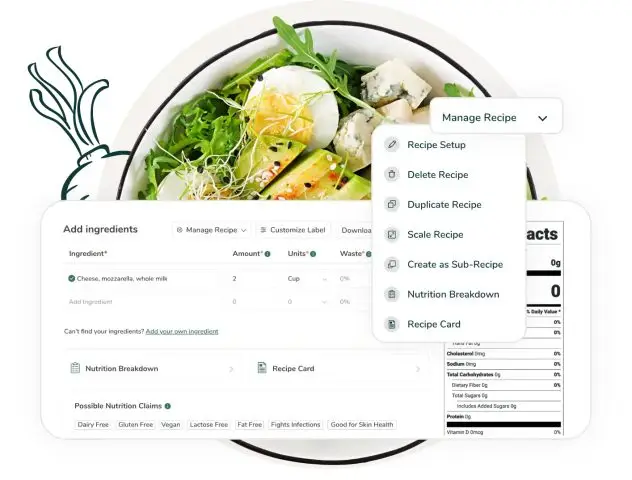 Customize your label to suit your needs
When creating your label using our food labeling software, there is an option to "Customize Label". By clicking through the various options, our nutrition labeling software enables you to customize your Label Style, Language, edit your Ingredients/Allergens list, show or hide Nutrients, as well as add your company's Business Name/Address. This ensures that your label coherently complements your brand's look, feel and regulations according to what country you are in.